NYXI Upgraded Carbon Fiber Texture Switch Carrying Case Video Show
Mar 11,2022 | nyxigame
Scope of delivery of the NYXI Carbon One Carrying Case
The NYXI Carbon One Carrying Case comes with a 21.5 cm long wrist strap. That's all that's included, but it doesn't need to be.
Features of the NYXI Carbon One case
The case is mainly made of acrylonitrile butadiene styrene copolymer, ABS for short, and is equipped with a YKK zipper with two tabs. Short loops with the manufacturer's name NYXI and its owl logo are attached to the zipper, making the zippers a bit longer and easier to grip once again.

NYXI Carbon One Carrying Case for Nintendo Switch
NYXI Carbon One Carrying Case for Nintendo Switch. Image: PocketPC.ch / Jeanrenaud
The NYXI Case measures 330 x 140 x 75 mm and weighs 480 grams. The outside is characterized by polycarbonate plastic with a carbon look, so dark gray and black patterns. The protective case is said to be able to withstand up to 50 kg, absorb shocks, bumps, and drops, and is also water- and dust-resistant.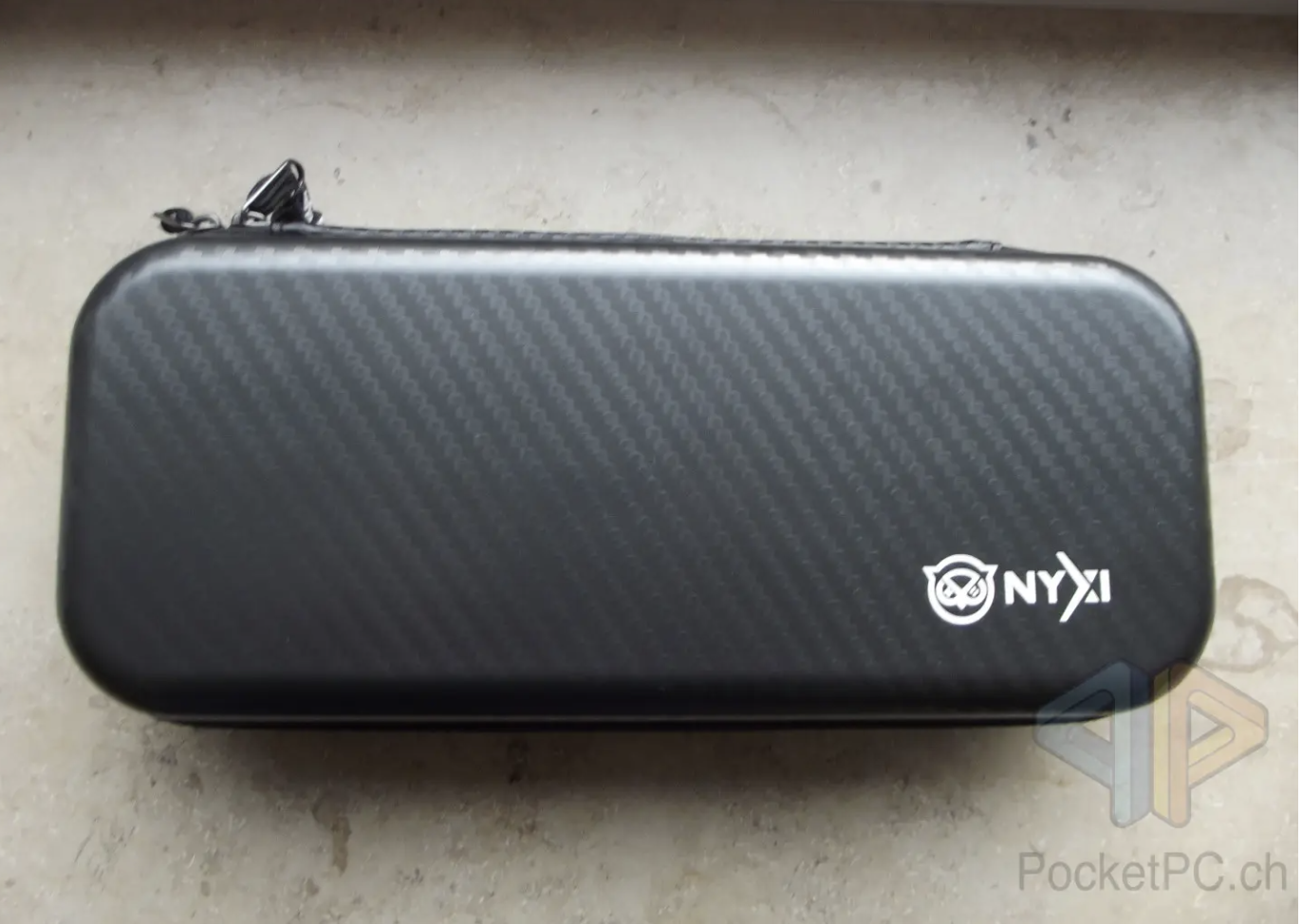 Inside we find ethylene vinyl acetate copolymer foam (EVA) padded compartments lined with brushed Lycra. The bottom half of the case is dominated by two small compartments and one large, deep compartment that together holds the Nintendo Switch with NYXI Hyperion or NYXI Athena controllers attached.
The top half houses a zippered compartment that holds Nintendo Switch accessories and cables. The original Nintendo Joycons also fit in here. The two compartments are separated by a foldable divider that holds twelve game cards and can also hold the console in place with two elastic straps.
To learn more about the carrying case, click here