We're thrilled to announce that NYXI official website has been successfully migrated to a new and improved site - https://nyxigame.com/.
To all the customers who have made purchases on nyxigaming. Please visit https://nyxigaming.myshopline.com/ to check out all the related information.
To access the store, please follow these steps:
Click on the provided link to visit the original store.

Click on "Password Access" to enter the password field.

Enter the password "xvdv" (without quotes) to successfully access the store.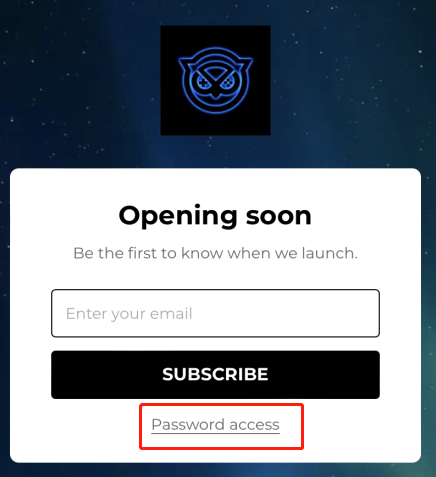 Additionally, you will find your past purchase records conveniently stored in the user center section.
Please note that nyxigming will be officially closed as of September 10th. Going forward, https://nyxigame.com/ will be the sole official domain for all our online operations.
Rest assured that all your membership privileges and entitlements have been successfully synced from nyxigaming.com to nyxigame.com.
Check out our new website at https://nyxigame.com/, and experience enhanced user-friendliness, faster load times, and an overall better browsing experience.
If you require further assistance, please do not hesitate to reach us at support@nyxigame.com. Thank you for your continued support and understanding.