Save Up To 29% at NYXI this Halloween!
Oct 26,2023 | nyxigame
Halloween is just around the corner, and it's time to embrace the spooky spirit with treats galore!
NYXI, your go-to destination for all things controllers and more is thrilled to announce its Halloween discount extravaganza.
From October 26th to November 2nd, with a discount code "SPOOKY" you can enjoy an extremely fantastic 15% OFF SITEWIDE. On selected NYXI controller models, gamers can enjoy exclusive discounts of UP To 29% OFF.
So get ready to indulge in spine-tingling savings! Check out our expansive Halloween shopping guide below while treating yourself to the gaming gear you've been eyeing!

Unleash Your Halloween Spirit
DISCOUNT CODE:
SPOOKY
NYXI Wizard Wireless Joy-pad
Introducing our newly launched NYXI Wizard classic spice orange controller, perfectly capturing the Halloween spirit!

$69.99 $59.49 SHOP NOW
NYXI Hyperion Transparent Style Wireless Joy-pad
By applying the additional discount code "SPOOKY," you can enjoy a total discount of 29%.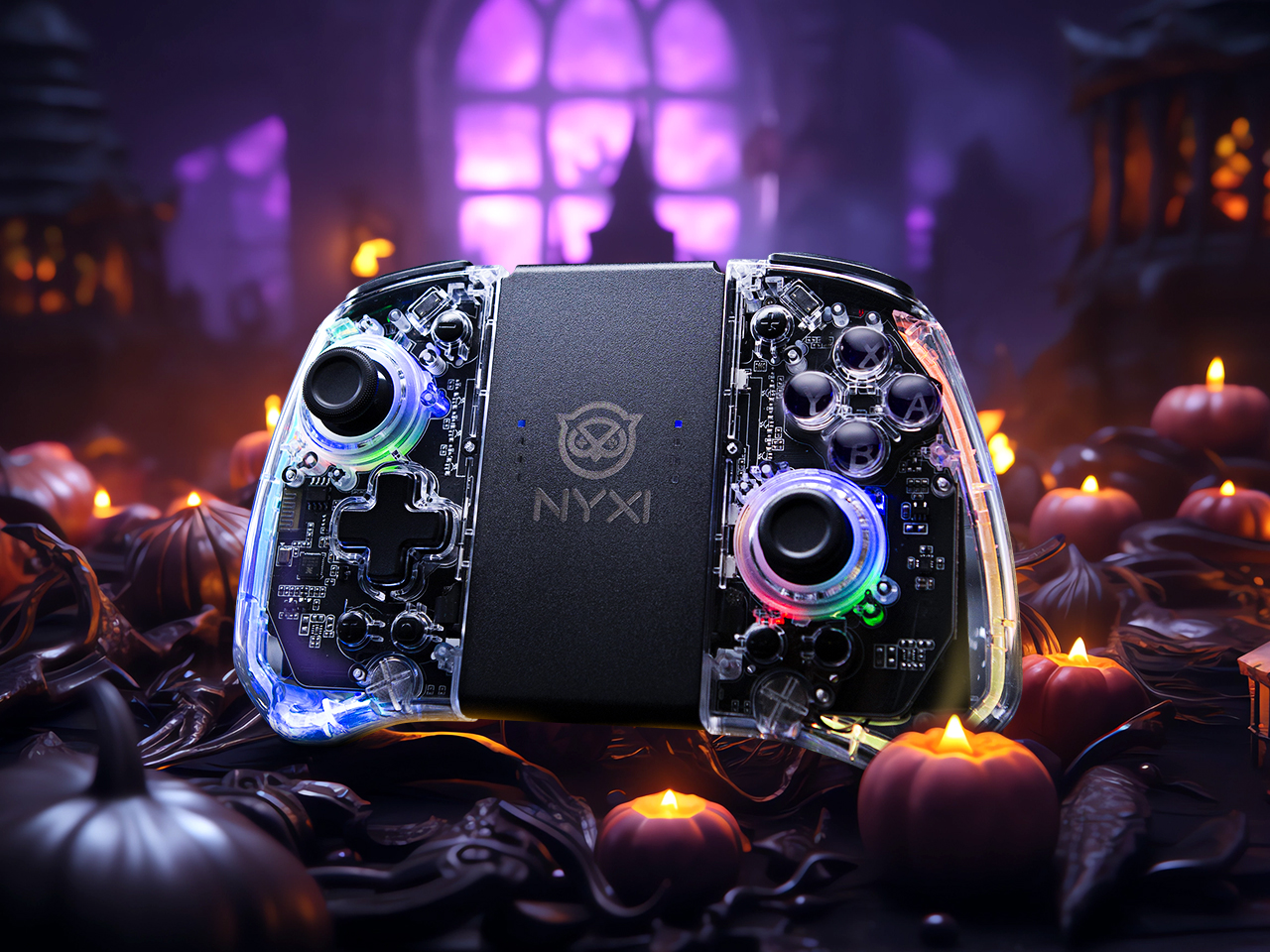 $58.99 $43.34 SHOP NOW
All other highlight deals:
NYXI Wizard Platinum Style Wireless Joy-pad - $53.54 SHOP NOW
NYXI Hyperion Wireless Joy-pad - Black and White - $44.19 SHOP NOW
NYXI Athena Wireless Joy-pad - $42.49 SHOP NOW
Make sure don't miss out!
This Halloween, NYXI guarantees a treat-filled shopping experience with UP TO 29% OFF offer. Dive into the Halloween spirit by immersing yourself in thrilling gameplay sessions while wielding a controller that matches the season's ambiance. Visit NYXI Halloween Event between October 26th and November 2nd, enter the discount code "SPOOKY," and revel in the delight of all treats and no tricks!